This training is more than your standard Yoga Teacher Training! It includes:
Weekly live streaming practice teaching sessions with your fellow trainees. This means, you'll be prepared and confident to teach once you graduate.
Monthly one on one mentor sessions via live streaming with Ambika (6 sessions total).
Weekly emails to keep you on track.
Over 75 pre-recorded videos on Asana, Meditation, Pranayama and Anatomy.
Top class content on Yoga Philosophy, Teaching Methodology, Anatomy, Sequencing, Techniques and Yoga Business.
Opportunity to register with Yoga Alliance.
Final assessment with a Senior Yoga Teacher.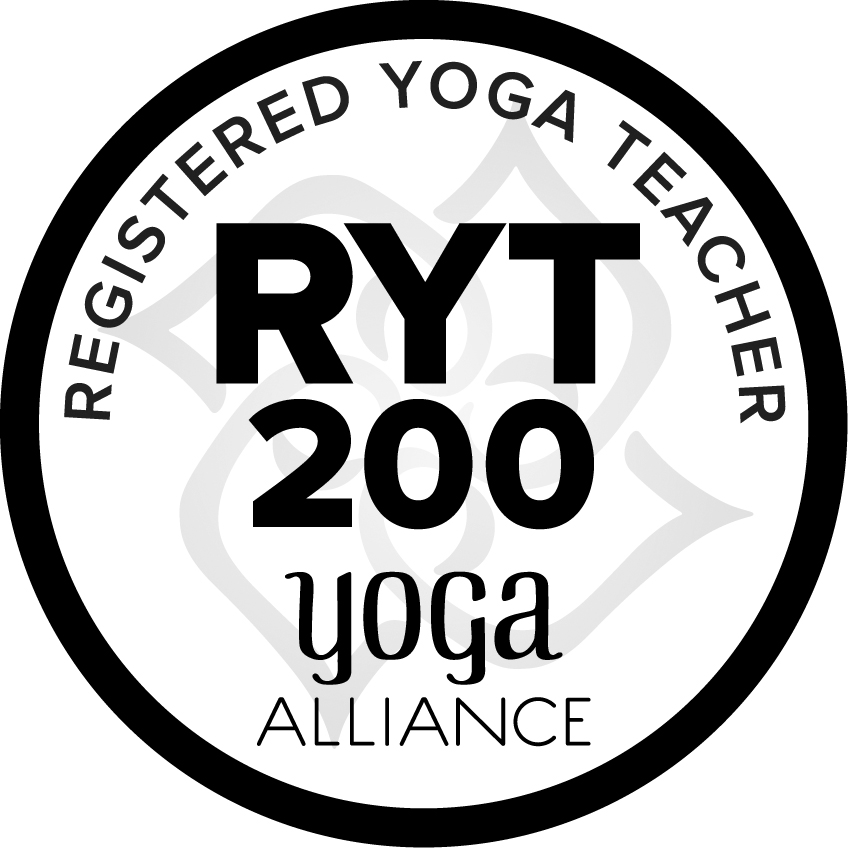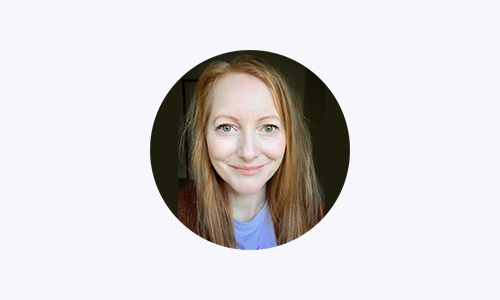 "You know how people tell you something has "literally changed their life" and you nod and smile in a non-committal way because you really don't understand what they are talking about? Well, now I understand this sentiment after completing The Yoga Social 200hr Teacher Training"
Kathleen
Let what you love be what you do!
Yoga teacher training isn't just a step towards becoming a yoga teacher. It's a chance to become part of a community of committed, like-minded people who want to help write the next chapter of contemporary yoga.
Not only will you learn the language of asana and anatomy, but through philosophy and self-study, you'll start to unravel all that is YOU. 
​Change or begin your career now and take your yoga practice to a deeper level. 
"I have been a yogi for 15 years. Ambika's expertise is obvious from the start. I loved learning about alignments, pranayama, the yamas & niyamas and all the variations of yoga out there. Teaching was structured into the course so I could practice regularly (with my friends and family). The online platform was a safe place to learn and grow and we had the option to ask questions and get feedback from Ambika throughout the course. I'm glad I invested in this teacher training and in myself, because the benefits are truly countless"
Karen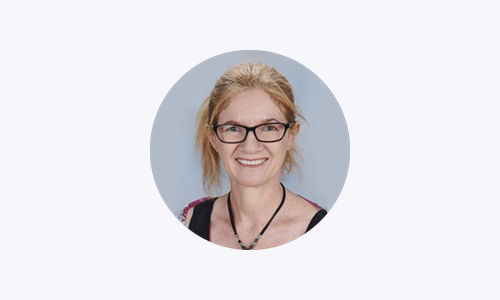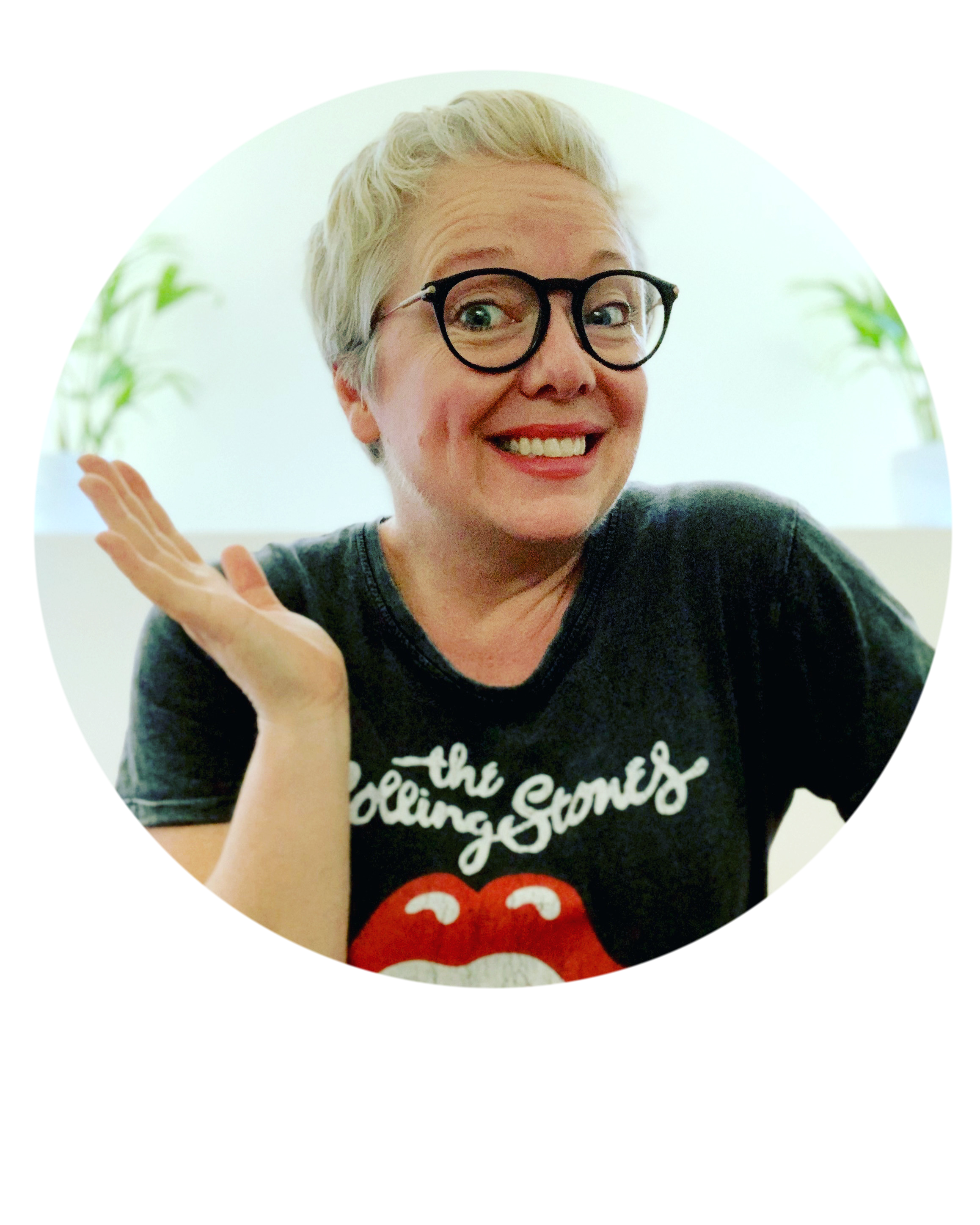 Hi! I'm Ambika, the director of The Yoga Social :)
I am so happy to be taking you through this course!
We have been running our teacher training courses at The Yoga Social for many years, and this online course will give you the skills to become a confident and knowledgeable yoga teacher, with the added bonus of being able to study in your own home in your own time!
We also offer post grad courses to graduates who want to learn Meditation and Mindfulness, Restorative Yoga or upgrade their teaching qualification to Level 2 (350 or 500hrs).
I have dedicated my life to yoga, and hope I can inspire you to do the same, whatever your age, background or experience.
You can find more about me including my experience and qualifications on our website www.theyogasocial.com
This is your time yogis - be prepared to move, learn new insights, delve deeper into yourself and change your life!
Let's do this!
Ambika x
What is the duration of this course?
This course is a 6 month course which includes weekly and monthly activities, live stream sessions and prerecorded online content (video and text). The course is structured into 6 parts, which are released to you each month over the 6 months. This course is structured in the same format we would run an in person training.
Will the course start straight away when I enrol?
Yes, as soon as you enrol you can begin part 1. Ambika will also contact you to assist.
How much time will I need to put aside each week?
We recommend you put aside roughly 8 hours each week.
How will I be assessed?
There are quizzes throughout the course in each part, and you'll be required to teach an assessment class at the end of the course.
Is this course registered with Yoga Alliance?
Yes, this course is registered with Yoga Alliance and you will have the opportunity to register with them (at your cost) once you graduate. We are pleased to confirm that this course includes all the live streaming and mentorship requirements set by Yoga Alliance.
Will I need to attend all of the live stream sessions?
You will need to attend at least one live stream session per week. Live stream sessions will take place on a Wednesday evening at 5:30pm (Adelaide time) and also on a Saturday morning 9am (Adelaide time). These are all 60 minutes.
When will my 6 mentorship sessions take place?
These 60 minute sessions will take place once a month with Ambika at a scheduled time to suit you both. Please note, these sessions are mandatory (and extremely valuable!).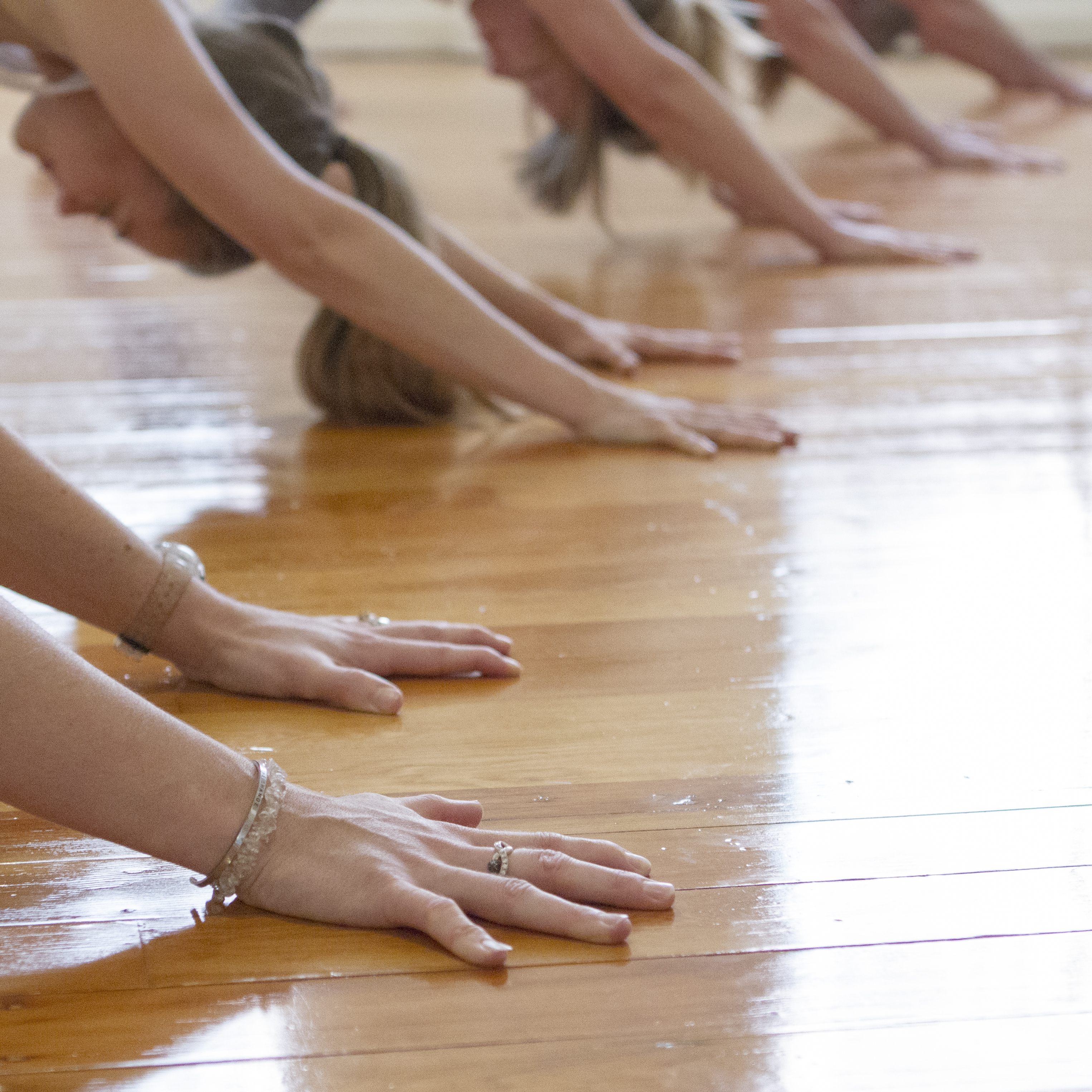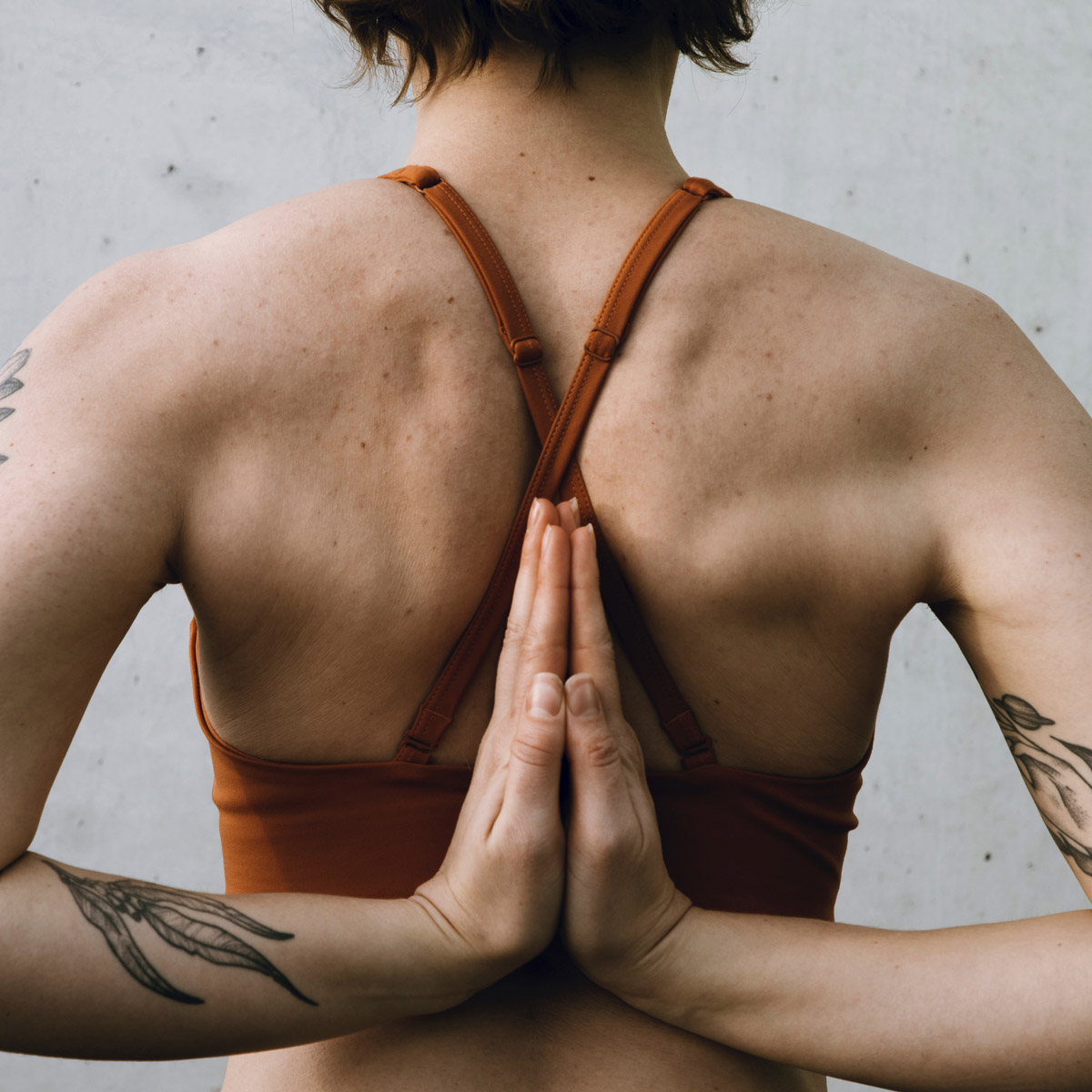 What style of Yoga do you teach?
We teach a variety of styles in the course including Hatha, Vinyasa (flow) and Restorative.
How much experience practicing yoga do I need in order to do the training?
You will need at least 12 months of regular yoga practice in order to do this training.
Will I receive a certification and will I be qualified to teach yoga?
Yes. We will award you with a certificate once you complete the training and you will be a fully qualified yoga teacher.
Will I find work graduating from an online training?
This training is not considered entirely online due to the live streaming and mentoring. Whether you find work really does depend on how well you teach and this is the kind of thing Ambika will work on with you.
We cannot guarantee employment, as we cannot for our in person trainings. Studios tend to audition or request you teach a trial class and will employ you if you fit what they are looking for. There is no regulated body for yoga which states you can only be employed with a certain certificate, in fact, there are many teachers currently teaching yoga who have never attending a yoga teacher training.
"I am incredibly honoured that I was given the opportunity to learn from someone with such tangible passion, such extensive experience and as much love to give as Ambika"
Ellen
What makes our Yoga Teacher Trainings different to the rest? 
We are tried and tested! We've been running our teacher trainings since 2014. You're in experienced hands :)
We teach you how to be 'YOGA' teachers. In other words, we teach you how to teach Flow and Vinyasa, Alignment, Classical and Restorative. This means instead of graduating and calling yourself a 'flow' teacher or a 'hot' yoga teacher, you can graduate as a Yoga Teacher with no limitations. The possibilities are endless :) 
We are affordable. The quality of our trainings are superior, but we have made the choice to keep them affordable so they are accessible to a broader mix of peeps. We offer payment plans too. 
Teachers are writing teacher training courses these days with as little as 5 years experience teaching yoga themselves. Our course director, Ambika Chadwick, is a recognised senior yoga teacher in Australia and has over 20 years yoga teaching experience. She draws from absolute experience and knowledge in the industry.
We don't expect you to learn set sequences. Sure, we give you some examples of our sequences, but we teach you how to plan and sequence your own classes, and encourage you to teach loads during the course. We aren't interested in 'minions' or 'mini-mes'. We'll provide you with the tools, wisdom and knowledge to be your own teacher. You'll attract your tribe and we will back you 100%. 
Not the 'super duper one handed handstand in lotus' yogi you see on Instagram? *** Neither are we, and nor will most of your students. You'll learn the tools so you can teach to EVERYBODY regardless of shape, age and fitness level. Yoga is for everybody and that's what The Yoga Social is about :)
*** Ahem .. we aren't discriminating against 'super duper one handed handstand in lotus' yogis. Of course you are welcome to join our course too.